OUR PRINCIPLES
We believe that respecting our principles is the only way to build trustworthy, lasting relationships with our members.

THE BACKBONE
It's not just buying a house, but how you actually enjoy it - for many years.
Therefore, our principles are our backbone: charge fair and transparent commissions, be honest in each interaction with our members and be obsessed about delivering an impeccable home operation with our own in-house team. Because we know that, in the long run, that's the only way to guarantee that you enjoy a perfect experience as a co-owner.
HONESTY
We create long-term relationships with our members, based on trust and transparency.
We do charge a service fee, a maintenance fee and a 10% commission on rentals and additional services. Not a single penny more. We don't apply a mark-up to the refurbishing costs, we don't profit from hidden commissions from local suppliers, and we don't apply any post-sale charge. Never.
We send you a monthly report through our app summarizing the home operating costs, granting you access to every single bill, as well as any budget requested for exceptional maintenance or repairs. Ultimately, we grant you full access to every cost related to your home - withou you having to ask for it.
Our obsession is to create value for our co-owners, and we know that the recurring operating expenses may become a substantial burden; therefore, we work every day to reduce these costs negotiating the best deals with our suppliers, creating economies of scale in each destination, optimizing the rental rates and, ultimately, working to optimize every cost for our members.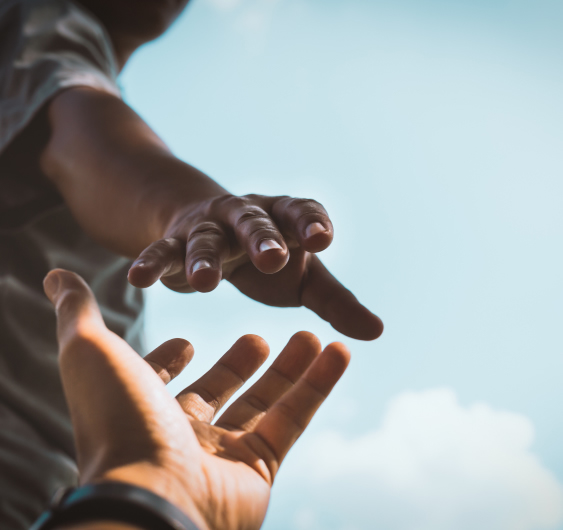 ACCOUNTABILITY
We control every aspect of the experience, to improve it over and over after each stay.
After 10 years working within the hospitaliy industry in more than 30 countries, we've seen it all. For that reason, we know it's necessary to have real control over the professionals who have an impact on our members' experience. To train them under our principles. And to be able to sort out any situation fast and effectively. That's why we decide to not subcontract.
To provide an impeccable service, is essential to have our own team onsite. You'll always have our in-house team available at the destination to assist you throughout every stay. And when they're sleeping, you can count on our 24/7 team to help you out with anything you may need.
We're humans, and sometimes we make mistakes. When that happens, we find a solution quick and effectively. But above all, we listen to you carefully to make sure we learn from our mistakes and step-by-step we build a better co-ownership experience for all our members. Also on a general and ongoing basis, through our app after every visit.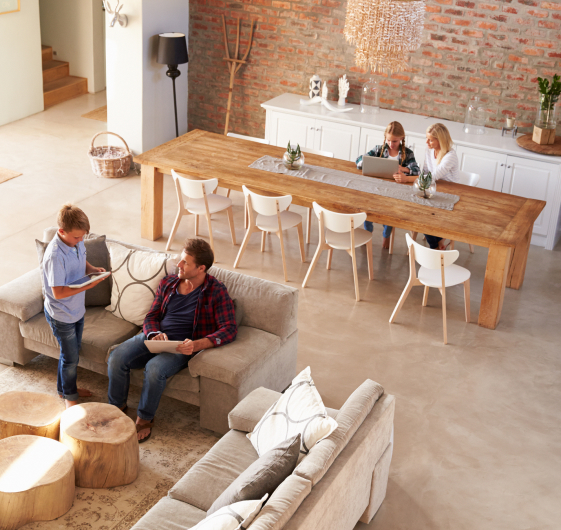 PERSONALIZATION
We tailor the experience of each co-owner, taking care of even the smallest detail.
On each visit, we learn about your preferences and cravings to customize your co-ownership experience. And we do so thanks to our experience within the hospitality industry and our proprietory technology, to exceed your expectations every time you come back to your second home.
In order to know you well, a certain period of time is neeed. That's why your concierge will always be the same on every visit, ensuring a natural relationship between you and him/her, and allowing us to nurture our platform with those tiny details that truly enrich your co-ownership experience.
You never know when you'll need us. So our team will be ready 24/7 to solve any issue or handle any request, every day of the year. No matter what happens, you can count on our destination and suppor teams, who know very well your house and your preferences and will be able to help you in a quick and effective manner.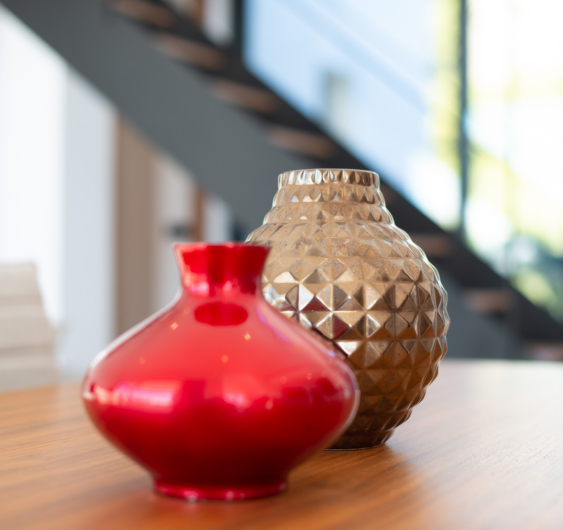 Frequently asked questions
Dalima is a new way to own your second home at a fraction of the price and none of the hassle. We turn buying, owning and selling shares of a second home into an easy and fair experience, thanks to our proprietary technology and impeccable service at every step of the journey.
Once a client becomes co-owner of one of our properties, they can schedule their stay through our scheduling system and enjoy their vacation with nothing to worry about as all it's taken care of by our team: legwork prior to the purchase, staffing, cleaning, maintenance, repairs, concierge services and anything related to the management of the property. It's like owning a second home, but just made easier.
Of course! Purchasing a home is an important decision, and we want you to be absolutely confident before taking the final step. Our team will help you arrange a visit, so you will have the opportunity to perform a full inspection of the home prior to confirming your interest in the home and purchasing your share. We'll also be happy to arrange an online tour in case it'd be more convenient for you.
Closing fees, home upgrade fees, and the Dalima service fee. All of them are clearly defined in each home's profile and transparent bills will be handled to each co-owner. No mark-ups whatsoever are applied to neither closing nor home upgrade fees.
Our maintenance fee is the only way Dalima makes money in relation to the property management.
Each and every operating expense is passed through at the market value, with no mark-up whatsoever.
We take this very seriously, and work continuously to optimize such expenses, negotiating with every supplier to minimize the impact on the home's annual budget. Additionally, we provide full transparency on every single bill and payment handled on your behalf, which are available to you at all times through the app.
Each share gives you the right to enjoy our home 44 days a year. Our scheduling system will allow you to easily book your stays with time in advance, and equitably amongst the co-owners. We define what is considered high season, shoulder season and low season, and distribute such days fairly so you get to enjoy your piece of paradise all throughout the year.
This is an extremely important part of our internal processes. We validate the co-owners identity, perform a credit check, and gather the necessary information to asses the financial solvency of each co-owner. This helps us selecting the right candidates to co-own one of our properties, ensuring all of them will be responsible stewards of their home.
Never. Each co-owner is responsible for any expense incurred during his/her stay. No other co-owner can be penalized for acts of other co-owner.
We do provide legal support at every step of the journey. Our legal documents were conceived to be clear and transparent, nevertheless we do advice you to be assisted by a lawyer in order to review the paperwork and ensure you understand every single detail of the co-ownership model, the rights behind your share and Dalima's role as property manager.
We will never pass expenses from due by one co-owner to the rest of co-owners. As property managers in legal and physical terms, our commitment is to protect all co-owners from any potential economic harm due to other co-owners acts.
Therefore, we will perform any necessary repair and seek to recover any amounts spent for such repairs directly with the owner in question. Should such co-owner not satisfy the amounts owed, we will start the default process, which ultimately ends with the reposession of the corresponding share, to be resold to a new co-owner.
Dalima takes care of every home that are part of our portfolio.
First, we look after every legal and financial aspect involed in homeownership. This includes handling utilities, insurance and property taxes, creating and maintaining the legal entity that aggregates the co-owners of each home as well as its accounts and legal obligations, and representing the co-owners as required by outside parties, including municipal authorities.
On the other hand, we have our own on-site staff to take care of the actual home, providing high-quality property management servies to ensure each home is at all times up to the standards we aim for. We do partner with local suppliers to undertake the necessary maintenance and repairs, and our on-site supervises the correct execution of such duties.